Sonya de Laat
Cross-posted with the Canadian Historical Association.
Humanitarian aid work—particularly healthcare and disaster response—necessary requires focus on the present in order to respond to crises that are often acute or emergent. Sustained focus on the immediate has given the impression that the aid sector is ahistorical. Without historical perspective, aid workers run the risk of not responding appropriately or perpetuating injustices, thus harming those they are meant to help. There is, however, a growing interest by aid workers and organizations in history: of their practice and of affected populations. Historical perspectives can lead to more contextually and culturally relevant change that address root causes of the situation. Particularly in the current era of decolonization and anti-racism, learning different histories becomes almost a moral imperative for aid workers. Given this growing interest, how does one instill a sense of value in history on the part of the next generation of humanitarian and development aid professionals?
This blog post emerged out of the recent CNHH panel part of the Canadian Historical Association conference held online in the spring. In response to the theme of public engagement, this is a look at how the 1965 National Film Board film, You Don't Back Down, is employed in undergraduate global health ethics education. For many students who have their sights set on becoming healthcare providers in global disaster and crisis settings, it is also an introduction to histories of humanitarian and development aid work. For learners who are decidedly future focused, the aim of the ethics lesson is also to instill a respect for historical thinking and to incorporate it as a valued component their practice.
In this, the first of a two-part blog, I begin with a brief contextualization of the ethics lessons, followed by a summary of the film and an overview of the classroom discussions. I conclude with a reflection on the value of historical thinking and incorporating visual histories in global health ethics education.
The context
For the past three years, a colleague and I from the Humanitarian Health Ethics research group have been providing guest lectures on global health and humanitarian health ethics in Bachelor of Health Sciences course. We were initially approached by a former director of MSF Canada who had been teaching the course who stated that upward of 50% of volunteers did not return for a second overseas experience. This attrition had been linked at least in some instances to feeling unprepared, unsupported and left uncertain about decisions made in ethically troubling situations. The course in which lessons are taught is a second-year undergraduate course in which students come with little critical awareness of medical-based aid work and even less historical knowledge of short-term, international medical practice experiences. In the lessons, we take a case study approach, which is a conventional approach to ethics education, that is preceded by an overview of a brief survey of moral philosophy theories related to global health. Cases help generate discussion, which is a fundamental part of resolving (mitigate or manage) ethical dilemmas. Cases presented are predominantly text based, but we also present a short film as another form of a narrative based case. The film itself acts as a case study helping students recognize unethical practice and means of applying the principles we present to them in the theory part of the lesson.
Briefly: what are 'global health ethics'? Global Health ethics can be described as building on public health ethics and foundational bioethics but with what Solomon Benatar calls "global state of mind" (Benatar in Pinto and Upshur 2009). Pinto and Upshur (2009) have further added principles and values particularly relevant to learners of global health ethics including : humility, introspection, solidarity, and social justice . Further guidance on global health and humanitarian ethics can be found in the resources provided by the Canadian Association of Global health CAGH: equity, inclusion, shared benefit, authentic partnership, commitment to the future and responsiveness to causes of inequity.
The film
Filmed in a cinema verité style, You Don't Back Down (Don Owen, director, 1965, 28 minutes) follows newlyweds Dr. Alex McMahon and his wife Anne, a teacher, during an undisclosed point in their two-years overseas commitment with CUSO (Canadian Universities Service Overseas) in newly independent Nigeria.
Over the course of the film, we see 27-yr-old Dr. McMahon consult with patients plagued by overgrown tumours and strange skin ailments. We tag along as he makes his rounds at the Mary Slessor hospital where he and a (Scottish) doctor are apparently the only physicians. And we watch him perform surgeries. Meanwhile, we see his wife Anne do some shopping at the market, then balance pots and navigate smoke in her little kitchen as she prepares a meal.
Throughout, we see the benefits of CUSO's presence in, according to narrator Robin Spry, "Helping a developing nation in concrete ways." We see crowds of patients seeking treatment, and we are shown the doctor perform various tasks, suggesting diligence and dedication. The film reaches a climax when Dr. McMahon performs emergency surgery in the middle of the night with his European colleague.
We also are witness to the struggles the couple face in terms of culture shock, isolation and homesickness. Both Alex and Anne at separate moments talk of their struggles to find themselves at home in a culture so different from their own. With Anne at one point turning away from the camera—head in hand—saying, "I just want to go home". Alex is filmed stating, "There are lots of days I would give anything and head home, that's for sure."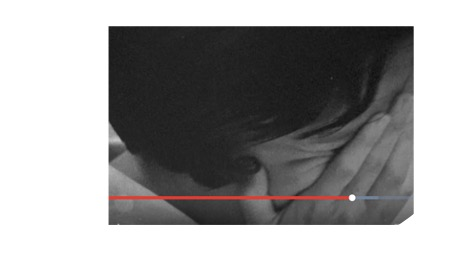 In those moments of frankness, Alex admits to having overcome or managed fears and doubts: "You come over so ignorant before. I come over here and drink anything, I wonder, 'Is it boiled, or filtered?' Before I eat any food, 'Does it have unboiled water in it?' I look at any vegetables, 'Is it covered with E.coli?' Oh, it will drive you nuts because you're so suspicious of everything and it takes a while to get used to it. Then you find that the food really is food, and it doesn't really make much difference."
He also shares his biggest fear, coming up against a challenge—medical or otherwise (he doesn't specify)—that he won't be able to handle. That's when he says, so as to steel himself, "You don't back down, you can't." While this statement is where the film gets its name, it is also a point at which the doctor is faced with potentially ethically contentious decisions to be made. This position he finds himself in, as well as that of everyone else in the film, leads to a host of quandaries that students begin to pick up on a morally problematic and in need of sustained discussion.
Be sure to read Part Two of this blog, which looks at a summary of the in-class discussions and a reflection on the value of historical thinking and incorporating visual histories in global health ethics education.
Reference for Part 1:
Pinto, A. D., & Upshur, R. E. G. (2009). Global health ethics for students. Developing World Bioethics, 9(1), 1–10. https://doi.org/10.1111/j.1471-8847.2007.00209.x
"Making Connections with the Public: Alternative Approaches to Learning History", The Canadian Historical Association Annual Meeting; Sponsored by the Canadian Network on Humanitarian History, Online, 31 May 2021.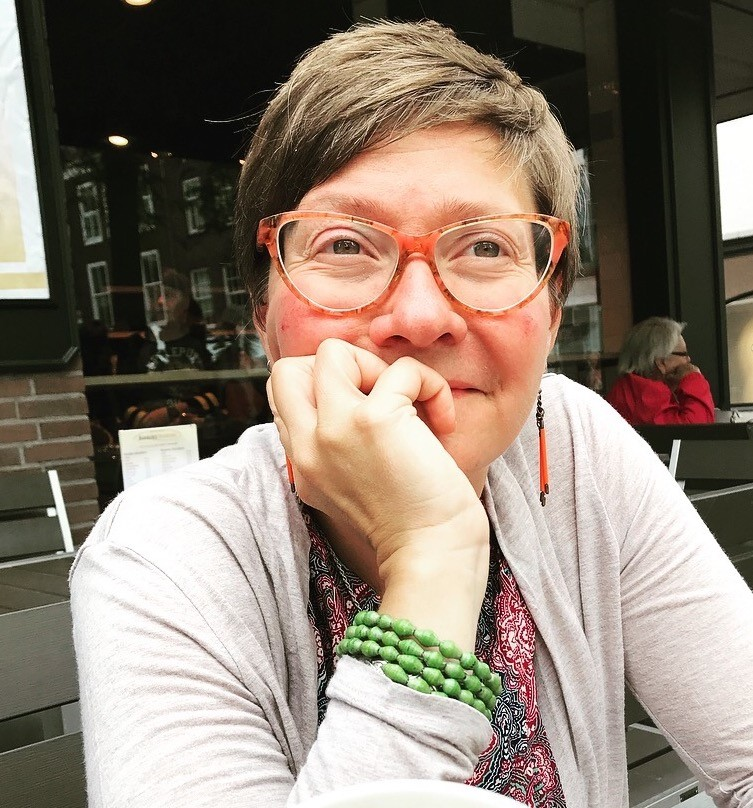 Sonya de Laat is a scholar of visual culture related to humanitarian action, global health and international development. She is the Global Health graduate academic advisor and a sessional lecturer at McMaster University. She is also an active member of the Canadian Network on Humanitarian History housed at Carleton U and an investigator with the Humanitarian Health Ethics research group based at McMaster and McGill universities. She is interested in the role of visuals—particularly photography—in histories of moral and practical dimensions of aid. Recognizing limitations inherent in the medium, Dr. de Laat's work draws attention to the potential in photography to draw attention to ways in which we can secure a more equitable and compassionate world. Recent publications include "The camera and the Red Cross: 'Lamentable pictures' and conflict photography bring into focus an international movement, 1855–1865" (2021) in the International Review of the Red Cross, "Pictures in Development: The Canadian International Development Agency's Photo Library" in The Samaritan State Revisited (2019) and "Seeing Refugees: Using Old Photographs to Gain New Perspectives on Refugees, Past and Present" (2018) available on ActiveHistory.ca.