Publications are posted most recent first.
-Matthew Hilton, Emily Baughan, Eleanor Davey, Bronwen Everill, James O'Sullivan, Tahilla Sasson, History and Humanitarianism: A Conversation, Past & Present, gty40. https://doi.org/10.1093/pastj/gty040
-Serge Cipko, Starving Ukraine: the Holodomor and Canada's Response, Regina: University of Regina Press, 2017.
-Fabian Klose and Mirjam Thulin, eds., Humanity: A History of European Concepts in Practice From the Sixteenth Century to the Present, Goettingen: Vandenhoeck & Ruprecht, 2016.
-David C. Engerman, "Development Politics and the Cold War," Diplomatic History 41, no. 1 (January 2016): 1-19.
-International Review of the Red Cross no. 900, special issue on the Evolution of the Warfare (full issue available for download) https://www.icrc.org/en/international-review/evolution-warfare
-Christina Bennett, Matthew Foley, and Hanna B. Krebs, eds., Learning from the Past to Shape the Future: Lessons from the History of Humanitarian Action in Africa, London: Humanitarian Policy Group, 2016.
-Luke Kelly, "Christianity and Humanitarianism in the Doukhobor Campaign, 1895-1902," Cultural and Social History (May 2016), accessed 6 November 2016, http://www.tandfonline.com/doi/full/10.1080/14780038.2016.1180234?scroll=top&needAccess=true
-David McGee and Rian Manson, "Canada, Communism, and the Colombo Plan," in Objects in Motion: Globalizing Technology, edited by Nina Mollers and Bryan Dewalt (Washington, DC: Smithsonian Institution Scholarly Press, 2016), 46-64.  Click the book cover to view the chapter pdf (used with the permission of the authors).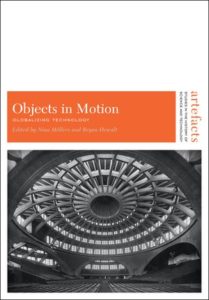 -Laura Madokoro, Elusive Refuge: Chinese Migrants in the Cold War, Cambridge: Harvard University Press, 2016.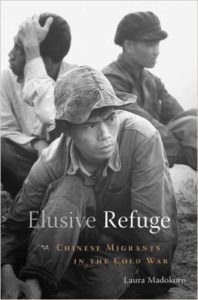 -Ann De Shalit and Emily van der Muelen, "Critical Perspectives on Canadian Anti-Trafficking Discourse," Atlantis. Critical Studies in Gender, Culture, & Social Justice 37, no. 2 (2016): 2-7.
-Dr. Tehila Sasson, "review of Britannia's Embrace: Modern Humanitarianism and the Imperial Origins of Refugee Relief," Reviews in History, accessed 26 August 2016, http://www.history.ac.uk/reviews/review/1955#.V7OCRVkCs3s.twitter
-Caroline Shaw, Britannia's Embrace: Modern Humanitarianism and the Imperial Origins of Refugee Relief, Oxford: Oxford University Press, 2016.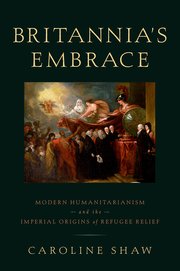 -Giovanni Cavagnini, "Une Diplomatie Charitable? Leon XIII, la France et les soldats italiens prisonniers en Ethiopie (1896)," Relations Internationales no. 166 (2016): 37-52.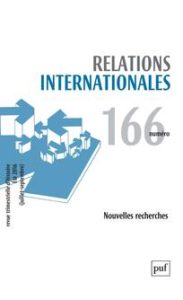 -Marie-Luce Desgrandchamps, "Soutien militaire et aide humanitaire. Les ambiguïtés de la France au Biafra," Relations Internationales no. 165 (2016): 81-96.
-Tehila Sasson, "From Empire to Humanity: The Imperial Origins of International Humanitarianism and the Russian Famine of 1921-22," Journal of British Studies 55 (July 2016): 519–537.
-Johannes Paulmann, ed. Dilemmas of Humanitarian Aid in the Twentieth Century, Oxford: Oxford University Press, 2016.
-Sarah Glassford. Mobilizing Mercy: a History of the Canadian Red Cross. Montreal: McGill-Queen's University Press, 2016.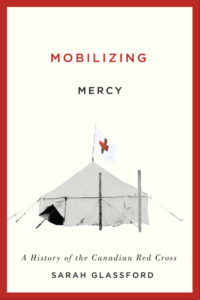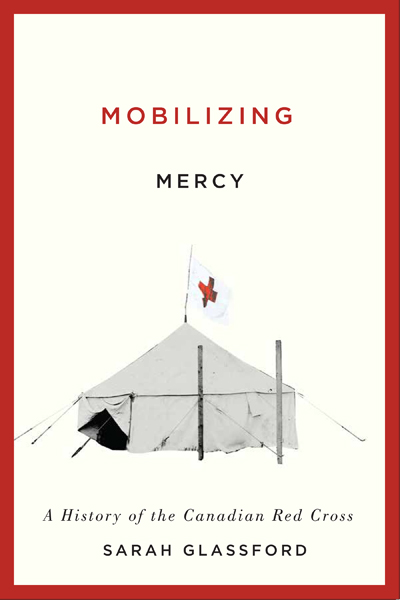 -Karin Dubinsky, Sean Mills, and Scott Rutherford, eds. Canada and the Third World: Overlapping Histories. Toronto: University of Toronto Press, 2016.  Of particular interest to members of the CNHH are chapter 3 by Karin Dubinsky and Marc Epprecht, "Canadian Businesses and the Business of Development in the 'Third World,'" chapter 4 by Molly Kane, "Canada and the Third World: Development Aid," and chapter 5 by Ruth Compton Brouwer, "From Missionaries to NGOs."
-Kevin O'Sullivan, Matthew Hilton, and Juliano Fiori, "Humanitarianisms in Context," European Review of History, published 16 March 2016.
-Eleanor Davey. Idealism Beyond Borders: The French Revolutionary Left and the Rise of Humanitarianism 1954-1988.  Cambridge: Cambridge University Press, 2016.
-Heide Fehrenbach and Davide Rodogno, eds. Humanitarian Photography: a History.  Cambridge: Cambridge University Press, 2015.
-Canadian Immigration  Historical Society, "Fortieth anniversary of the Indochinese Refugee Movement to Canada," website, Summer 2015.  "In 1975, Canada's largest reception and resettlement of refugees began. From then through to 1999, close to 130,000 Indochinese refugees, including some 60,000 in 1979-80 alone, came to Canada from Viet Nam, Cambodia and Laos. We offer a range of information about that significant movement."
–Kevin O'Sullivan. "The Search for Justice: NGOs in Britain and Ireland and the New International Economic Order, 1968–82," Humanity: An International Journal of Human Rights, Humanitarianism, and Development 6.1 (2015): 173-187.
-Emily Baughan's blog on "Humanitarian impartiality, anti-austerity and the political turn of NGOs", 12 March 2015, History and Policy.
-Free online access to journals in development from Taylor and Francis  [posted January 27, 2015]
-Anne-Emanuelle Birn (U. of Toronto), "Uruguay's Infant Social Security", Video, January 2015, 5 min.  https://www.youtube.com/watch?v=uxfTPx174to&feature=youtu.be
-Special issue of the  Eastern Journal of European Studies on Humanitarian aid to Eastern Europe, December 2014, with an Editorial by Yves Denéchère on "Eastern Europe: a new field of humanitarian history"
-Charles Keidan, "Why Philanthropy Merits scholarly Study", Times Higher Education, 23 October 2014.
–Arua Oko Omaka (McMaster), "Humanitarian Action: The Joint Church Aid and Health Care Intervention in the Nigeria-Biafra War, 1967–1970," Canadian Journal of History/Annales d'histoire canadienne, 49, 3, 2014 and "The Forgotten Victims: Ethnic Minorities in the Nigeria-Biafra War, 1967-1970"Journal of Retracing Africa: Vol. 1, Issue 1 (2014): 25-40.
–Une Histoire d'humanité, 14 videos regarding the history of the Red Cross, 2014 [en Français].
–Monde(s). Histoire, espaces, relations, n°5, Diplomaties, under the direction of Laurence Badel and Stanislas Jeannesson.  View the summary after the link [en Français]: site de la revue Monde(s)
–Adapt or die: The new NGO funding reality, by Kristen Shane, Embassy, 15 October 2014, on the closing of the North-South Institute –  [Reference from Will Tait]
–Histoire des réfugiés au Canada – New website by Radio Canada International, with the collaboration of Laura Madokoro. [en Français] [13 Oct. 2014]
-"Humanitarian encounters: Biafra, NGOs and imaginings of the Third World in Britain and Ireland," Journal of Genocide Research, Volume 16, Issue 2-3, 2014.  Special double issue: The Nigeria-Biafra war, 1967–1970: postcolonial conflict and the question of genocide.
–"Responsibility, legitimacy, morality: Chinese humanitarianism in historical perspective" Research reports and studies, sept. 2014, ODI.
-New book on the "Enjeux et défis du développement international" edited by Pierre Beaudet & Paul Haslam – An article by Françcois Audet on "L'ordre et le désordre humanitaire" [en Français] [posted Sept. 21 2014]
–A Social History of Student Volunteering: Britain and Beyond by Georgina Brewis, 2014 by Palgrave Macmillan.
-Special issue on  Ideas, Practices and Histories of Humanitarianism,  Journal of Modern European History, 2014.
-Sarah Glassford, "Practical Patriotism: How the Canadian Junior Red Cross and Its Child Members Met the Challenge of the Second World War," Journal of the History of Childhood and Youth 7, 2 (spring 2014): 219-242.
-Special issue on "Humanitarianism in the Era of the First World War," First World War Studies, April 2014
-Julia Irwin, Making the World a Safer Place.  The American Red Cross and a Nation's Humanitarian Awakening, 2013.
-Yves Denéchère, 2013, « Babylift (avril 1975) : une opération militaro-humanitaire américaine pour finir la guerre du Viêtnam », Guerres mondiales et Conflits contemporains, n°252, 2013, pp.131-143. [en Français]
-Will Tait,  "Bureaucracy Meets Theology: The Canadian United Church in Interwar Korea", Resilient Japan: Papers presented at the 24th Annual Conference of the Japan Studies Association of Canada, 2013.
-Special issue on "Humanitarianism and Empire," Journal of Imperial and Commonwealth Studies, April 2012.
-Dominique Marshall with Julia Sterparn, "Oxfam Aid to Canada's First Nations, 1962–1975: Eating Lynx, Starving for Jobs, and Flying a Talking Bird," Journal of the Canadian Historical Association, Vol. 22, no. 2, 2012, pp. 298-343.