By Sandrine Murray
Julie Delahanty's voice softens remembering Meyer Brownstone, a knowing smile spreading across her face: "the world we know is a much, much better place for having him in it," the executive director of Oxfam says, ending her speech.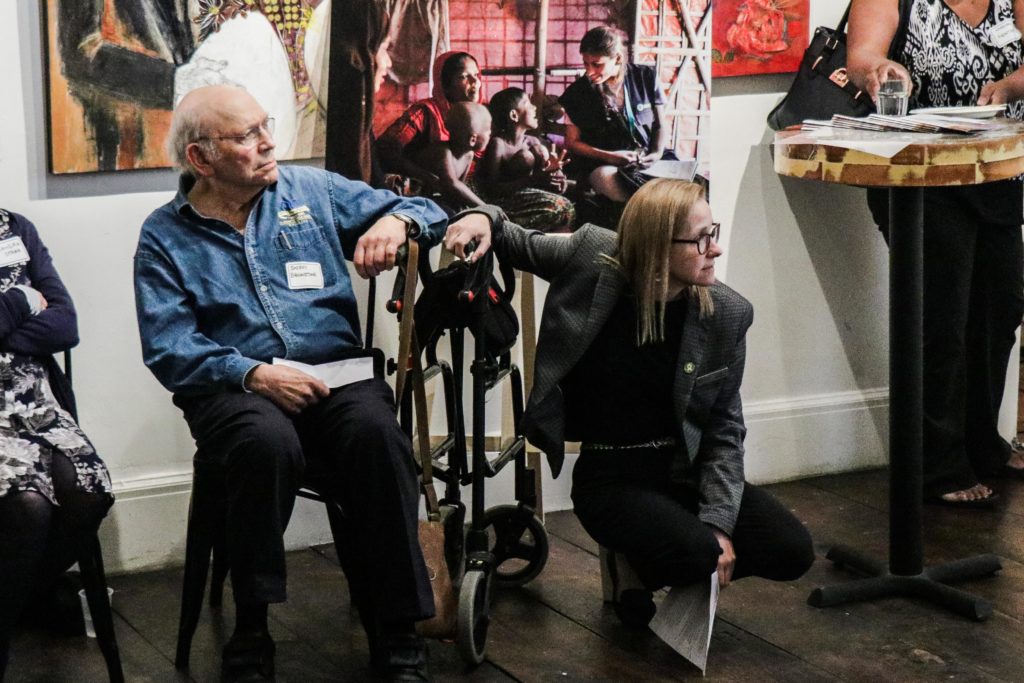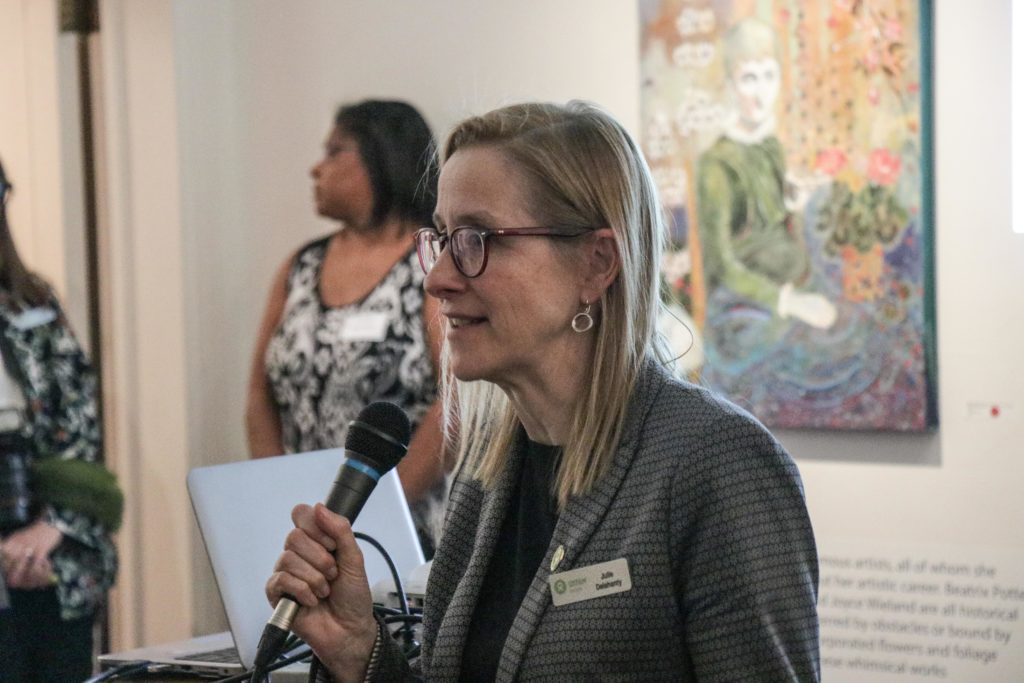 On September 13, 2019, colleagues and friends came together to remember Brownstone, who passed away on April 4, 2019, at the age of 96. The Chair Emeritus of Oxfam Canada was involved in the organization for five decades. The Orange Gallery in downtown Ottawa welcomed donors, volunteers and members of Oxfam Canada to pay tribute to Brownstone in a relaxed setting, where the snacks were plenty and music filled the rooms.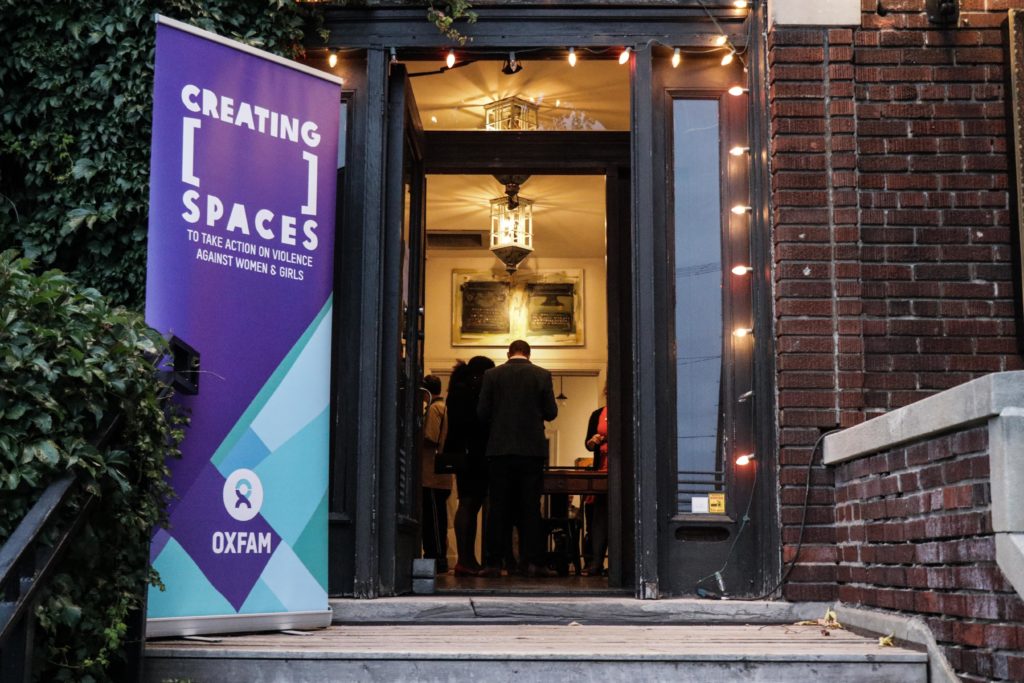 A deeply invested intellectual, professor and social activist, Brownstone was honest, intimidating even. "I'm not going to lie, I didn't think he thought much of me," said Delahanty about her first meeting with the chair of Oxfam Canada.
She met with him many times after that first meeting, and they soon developed a close relationship, where she discovered his sense of humour. One time, when he heard her cough, the professor told her, "You have to visit Dr. Brownstone, I'm a doctor you know."
He was a great storyteller too, with a heart that deeply cared about social issues. Brownstone was a man committed to Oxfam, and instrumental in creating Oxfam International.
In 1986, Brownstone was awarded the Pearson Peace Medal, which recognized his work at Oxfam.
Delahanty's speech, and the speeches given by those who knew well, including his brother Shieky, painted a detailed portrait of the man whose legacy in Oxfam was far-reaching and significant. Brownstone's brother, Shieky, remembers when his brother was a teenager, already interested in activism. Brownstone had formed a union with fellow farm workers to fight their working conditions.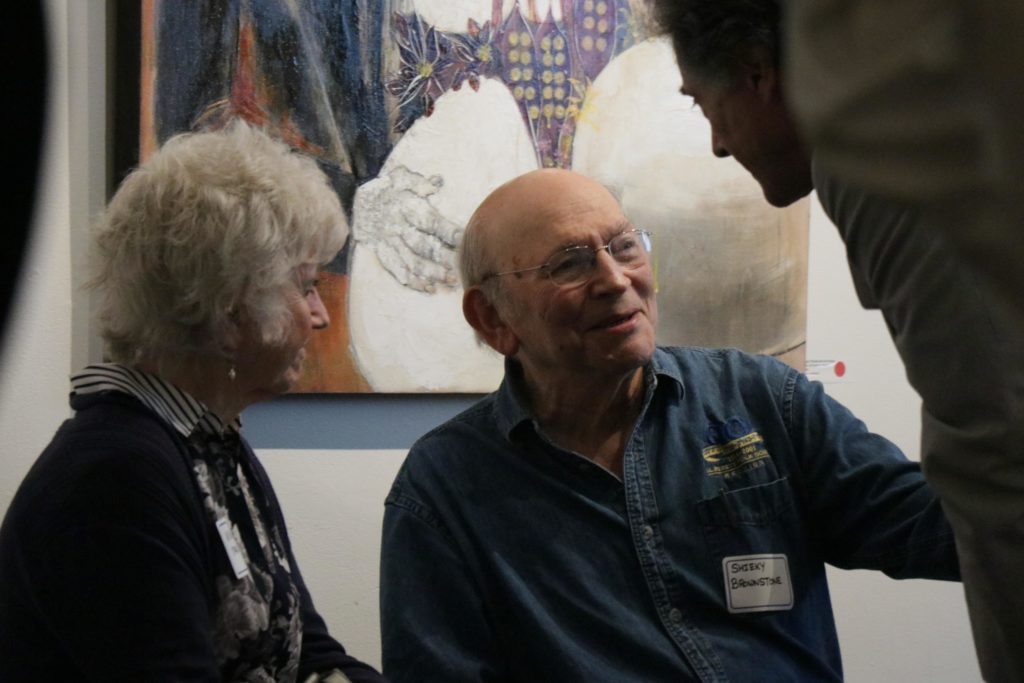 "The problem was, that it was his uncle's large vegetable farm, where he was employed for the summer," said Brownstone. His uncle fired him shortly afterwards.
One of Brownstone's proudest achievements was his involvement in South Africa, when he headed a Canadian team to monitor the South Africa election in 1994, when Nelson Mandela came to power. He watched Mandela cast that ballot, and thanked him on behalf of Canada.
A documentarian too, Brownstone often told of the time he led an Oxfam mission in El Salvador. The year was 1985 and he with a team on the ground to investigate an assault by Honduran troops on Salvadoran refugees. He took photos of the Honduran troops, considering the power of photography to outweigh that of guns. The rich collection of his photos are now archived online at Carleton University.
Another time he travelled to Guatemalan refugee camps in Mexico, with singer-songwriter Bruce Cockburn. The visit inspired Cockburn to write "If I Had a Rocket Launcher."
At the loss of his wife, fellow Oxfam colleague Laurence Cumming remembers the thoughtful letter Meyer Brownstone sent him.
"Laurence, please think of me not only as your fellow mourner, but as a dear friend, who embraces you in the moment, which I understand, will only do well," wrote Brownstone.
Cumming remembered his love, his generosity of spirit and all the admirable qualities that drove his life.
"So, Meyer," said Cumming, his eyes welled up with emotion, "dear friend and comrade, adieu." A life to remember.