The Canadian Network on Humanitarian History is pleased to announce the publication of Sarah Glassford's first monograph, Mobilizing Mercy: a History of the Canadian Red Cross, from McGill-Queen's University Press.  Dr. Glassford is a social historian of Canada, having received her PhD from York University in Toronto.  She is also a founding member of our Network and has previously blogged on Humanitarianism in the classroom.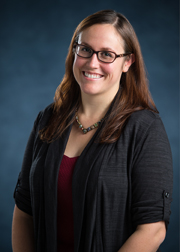 From the publisher's website:
An engaging history that follows Canada's leading humanitarian organization through decades of war, peace, and social change.
For more than a century the Canadian Red Cross Society has provided help and comfort to vulnerable people at home and abroad. In the first detailed national history of the organization, Sarah Glassford reveals how the European-born Red Cross movement came to Canada and took root, and why it flourished.
From its origins in battlefield medicine to the creation of Canada's first nationwide free blood transfusion service during the Cold War, Mobilizing Mercy charts crucial organizational changes, the influence of key leaders, and the impact of social, cultural, political, economic, and international trends over time. Glassford shows that the key to the Red Cross's longevity lies in its ability to reinvent itself by tapping into the concerns and ambitions of diverse groups including militia doctors, government officials, middle-class women, and schoolchildren. Through periods of war and peace, the Canadian Red Cross pioneered new services and filled gaps in government aid to become a ubiquitous agency on the wartime home front, a major domestic public health organization, and a respected provider of international humanitarian aid.
Opening a window onto the shifting relationship between voluntary organizations and the state, Mobilizing Mercy is a compelling portrait of a major humanitarian organization, its people, and its ever-evolving place in Canadian society.
Publication of Mobilizing Mercy is expected for November 2016.  The book can be preordered from the publisher's website.